How to Buy a Personalised Number Plate from a Dealer
Buying private plates from the DVLA is as easy as ABC. However, it's a trifle harder when you want to buy private plate from a dealer. Each dealer will have a different ordering and purchasing process, and they do not have the support of the UK government to call upon.
Finalising Price and Paying
Assuming you have already selected the number plate of your dreams, the next step would be to finalise the price. Be wary of dealers who introduce previously undisclosed fees at the end of the negotiation. Ideally, only do business with a dealer which is a member of the Cherished Numbers Dealers Association (CNDA). Not only are the members there vetted, you also have the option of seeking arbitration with the Retail Motor Industry, which CNDA is an affiliate of, if the deal turn sour.
Before making payment, please be clear on the deposit payable. Most reputable dealers will never ask for more than 20% of the total price. Their online payment portal should also be secure (look out for a green padlock at the left of the browser omnibar). Do not make payment if you have any doubts.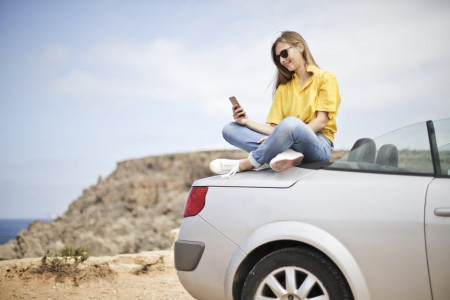 As far as you are concerned, you should only be paying a deposit for
The stated price of the number plate
The agreed upon dealer/broker fee or commission
DVLA's assignment fee of £80
DVLA's annual retention fee of £25, if required
VAT on item 1 and 2 (excluding DVLA fees)
The rest of the sum should only be paid near the tail end of the process, or as per your agreement with the dealer.
Documentation
The dealer will require several documents from you to proceed with the registration mark transfer. The documents include
Identification document
V5C log book
Tax discs
MOT status
DVLA's processing will take about ten working days. In the event the number plate has never been assigned to a vehicle before, DVLA will issue and mail a Certificate of Entitlement (V75) which can be used to assign the plate to a vehicle at a future date. A V948 certificate will also be included, as it would allow you to order a physical acrylic number plate from a DVLA approved supplier. Remember, your purchase does not include a physical number plate – you will have to get that on your own.
As always, please remember to keep your insurance company update of any changes involving the registration mark. Otherwise, you insurance policy can be voided without notice.