DVLA's Classic Live Auction for Private Number Plates
Every year, DVLA will hold at least five classic live auctions at strategic public locations around the country. Each auction will take three days and will usually draw hundreds of dealer, investors and speculators. Unlike their online auctions, which are held four times annually, the classic auction is limited to number plates that have never been assigned to any vehicles.
Auction Catalogue
Typically, a few high profile number plates with full words and names, are also included in the auction, and scheduled on the last day of the auction for maximum publicity. All registration marks scheduled to be auctioned, numbering around 1,500 lots with reserves price ranging from £250 – £2,500, will be included in a bidder's catalogue and arranged alphabetically for the bidder's convenience. The catalogue will include reserve prices and estimated start of auction times.
Attendees for the bidding will include walk in members of the public, experienced dealers and brokers. If you are unable to attend the bidding, you can hire dealers from major brokerages to at a fixed fee to act on your behalf during the live auction.
Winning Bids
The winner of every bid is required to pay a deposit of 10% by the end of business day. An invoice would then be sent for the rest remaining sum, which are payable using debit card, credit card and electronic funds transfer. Upon completion of payment, DVLA will issue a certificate entitlement to bid winners. Issuance of certificates is subject to the following requirements:
V5C logbook
Current MOT (where applicable/ for vehicle over three years old) -cActive tax disc
Please note that the Hammer price is subject to VAT, an 8% Buyer's Premium (minimum £40) and an £80 assignment fee.
Auction Statistics
For the last financial year (2017/18), DVLA auctions of personalised registration marks generation revenues of £161,902,560 for the government (including assignment fees and VAT).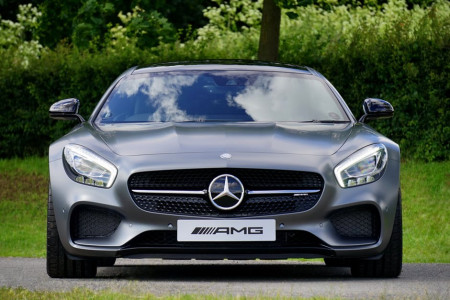 Addition Requirements for Bidders
When the number plate has an age identifier, the bidder's vehicle must be of equal or newer age
Registrations sold by DVLA cannot be assigned to vehicles registered in the Isle of Man or Channel Island
All bidders must register themselves separately for each auction days
Schedule of Confirmed Auctions and Location for 2018
Venue: Oxford Belfry Hotel, Oxfordshire Date: 18 to 20 July 2018

Venue: Macdonald Kilhey Court, Wigan Date: 19 to 21 September 2018

Venue: The Haycock Hotel, Peterborough Date: 21 to 23 November 2018